Epsom Cemetery War Memorial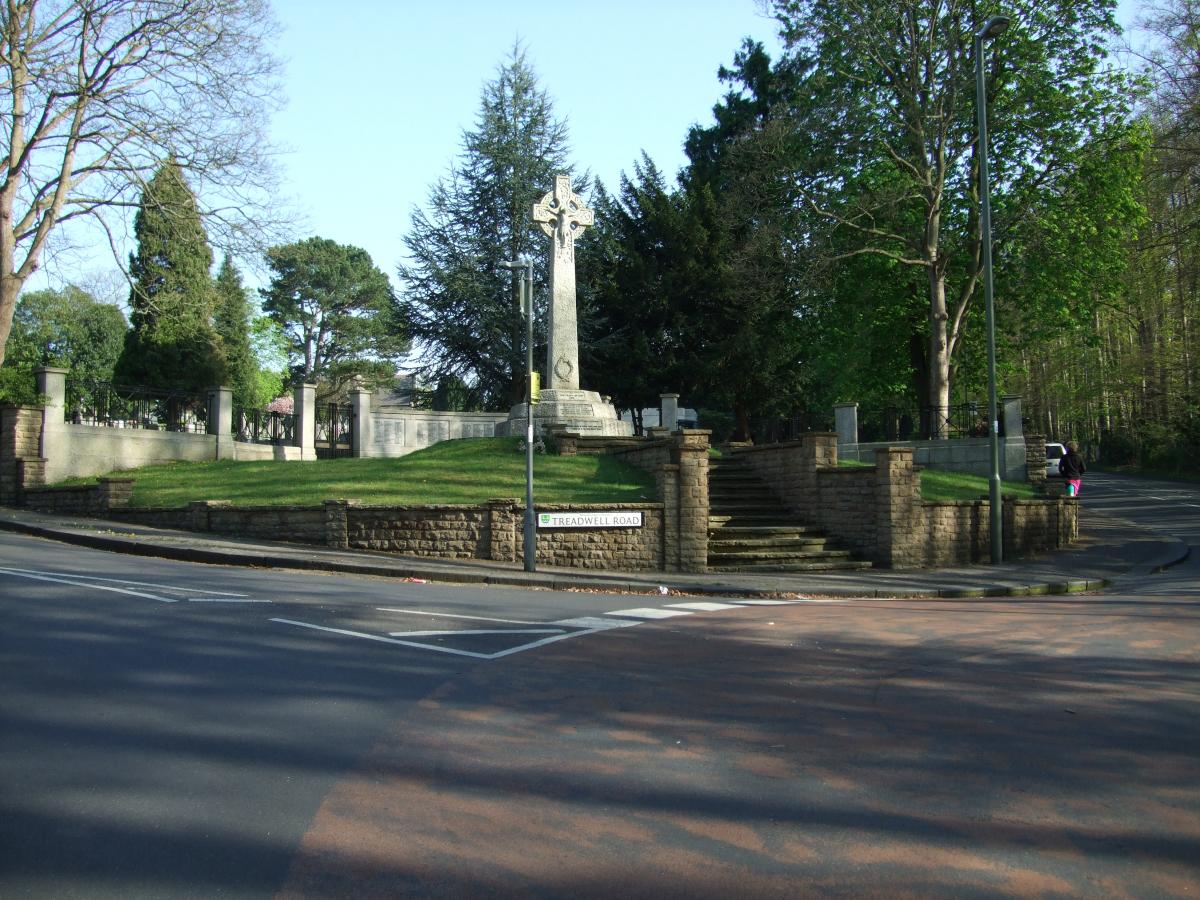 Erected in 1921 the 18ft high Cornish Granite Celtic Cross is flanked by Granite walls bearing the roll of honour to the 265 fallen of  Epsom and Ewell. The two gates are dedicated in memory of the 18th 19th 20th and 21st Battalions of the Royal Fusiliers, which Epsom was host to prior to the opening of the camp at Woodcote Park in 1915.
Commonwealth War Graves Memorial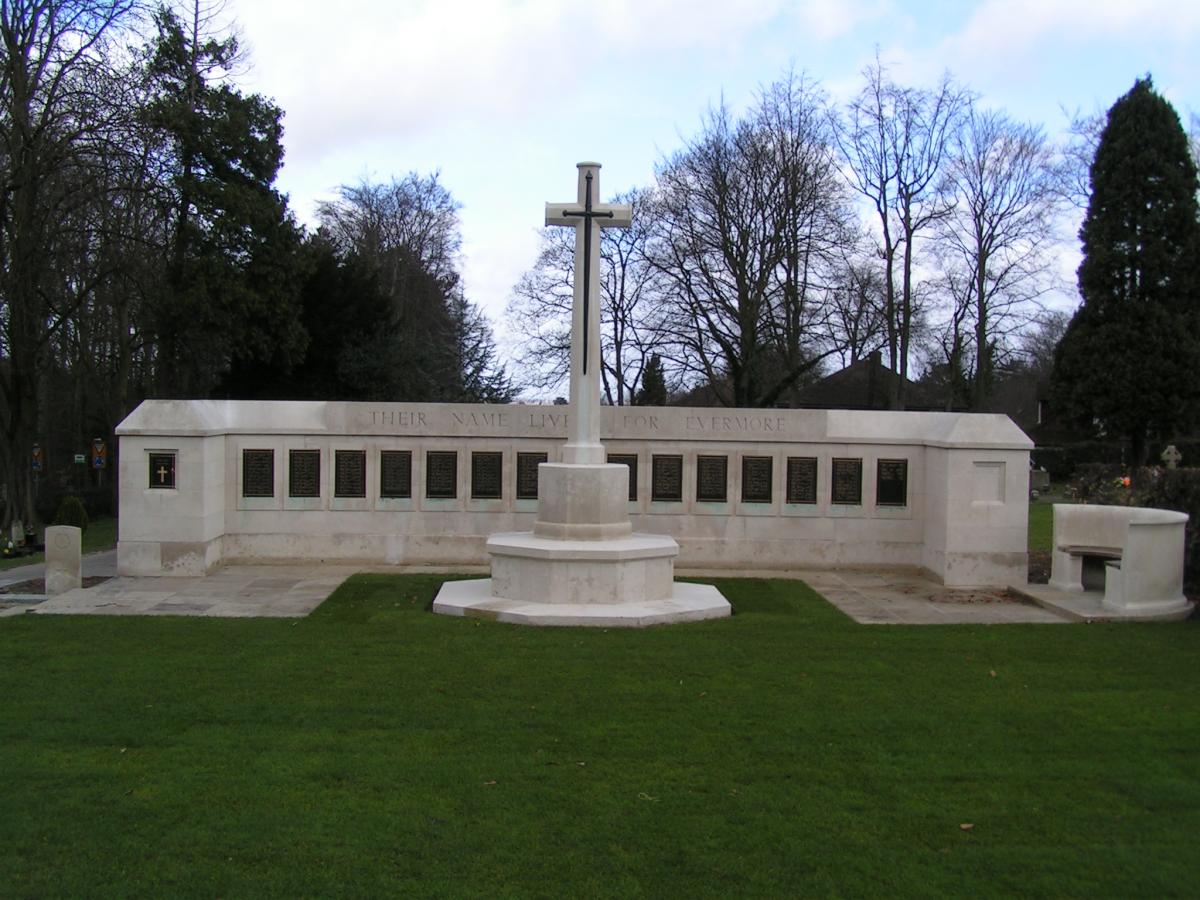 Situated within the grounds of Epsom  Cemetery just a few metres away from the Epsom Memorial ,  the Commonwealth War Memorial was erected in 1925. Behind the Sword of Sacrifice is a screen wall on which is inscribed the names of 148 men from various units of which 59 were Canadians, six Australians, two Gurkhas, one from Burma and one from India.