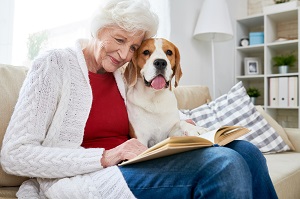 Caring for a loved-one is often an overwhelming and stressful task. Community Alarm is a wireless system that notifies you, a family friend, neighbour, police or ambulance service in an emergency.
"Great for anyone who values their independence..."
In some cases, it does much more than simply raise the alarm and often provides vital support for adults with learning difficulties or even young children with epilepsy. The system also supports people who may live alone, feel vulnerable, have a disability or may have been a victim of crime.
Take a look at some of our case studies to find out what Community Alarm can do for you. 
What are the benefits?
Free 6 week trial
No installation fee
Free maintenance
x1 Free Smoke Alarm
24/7 monitoring all year round
Flexible Telecare equipment scheme
Additional pendant for other residents

Contact us
Community & Wellbeing Centre
Sefton Road
Epsom
Surrey
KT19 9HG
Opening hours: Monday-Friday 9am-5pm
Tel. +44 (0)1372 732000
Email:  contactus@epsom-ewell.gov.uk.
Related pages