Councillor Humphrey Reynolds
Mayor 2020/21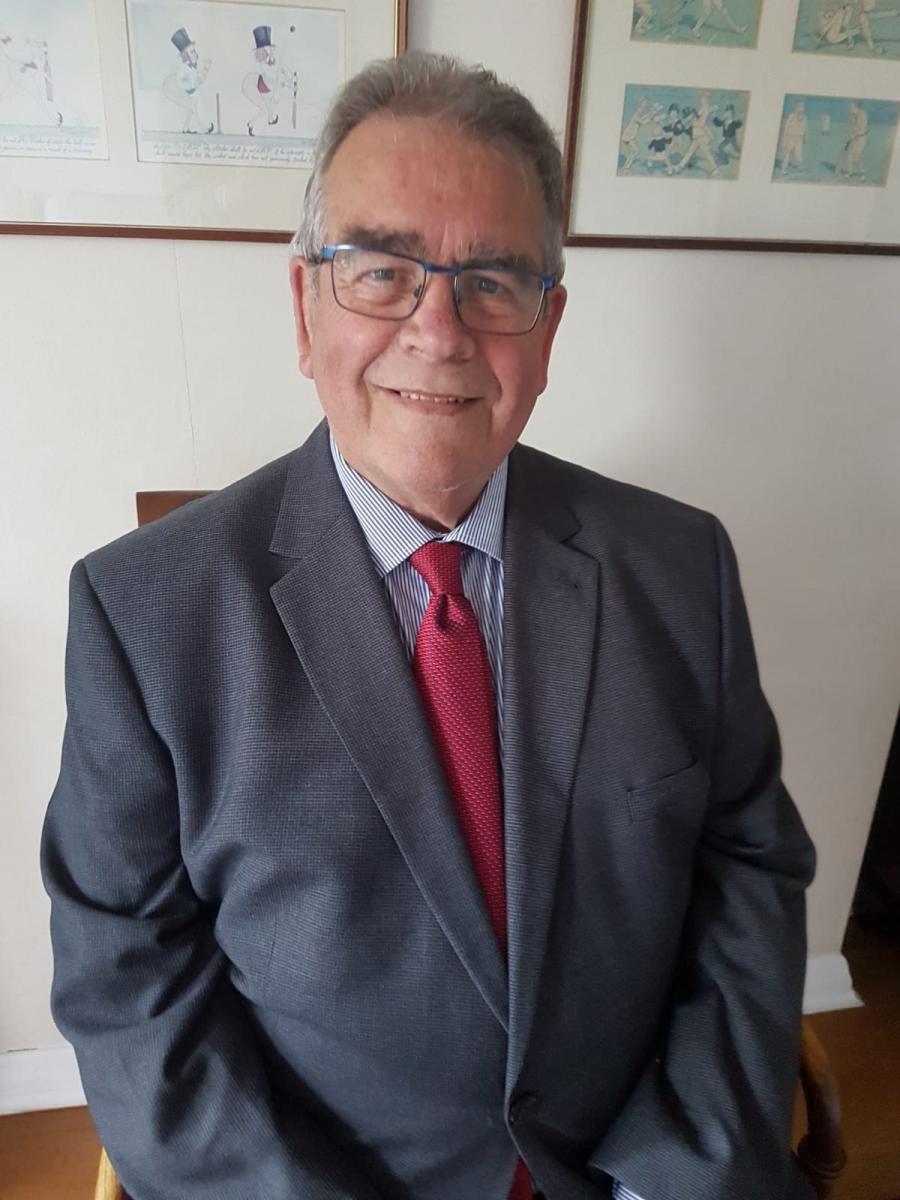 Councillor Reynolds has been serving the local community as a Ewell councillor for the last nine years. He was first elected as a Borough Councillor in 2011 and has served on many different council committees, including seven years on the Planning Committee, which he chaired for five years.
Humphrey was brought up in South West London and 1969 married Gillian. The couple moved to West Ewell in 1972 and to Ewell Village in 1988 where they still live. He spent most of his professional life in the printing industry before taking up a post with the council in 1999, working at Bourne Hall. Retiring in 2010, he successfully stood for election the following year.  
Humphrey served as a Governor of Danetree School for 21 years, five of those years as Chair of Governors. He also spent five years as a Governor at Epsom and Ewell High School. He was also a Trustee of Age Concern Epsom & Ewell for over 10 years.
For his mayoral year, the Mayor has selected the following three Epsom and Ewell organisations as his chosen charities, all of whom are currently providing Covid-19 support to the local community:
Age Concern Epsom and Ewell
A local independent charity established in 1947 to empower older people and combat loneliness. Supported by over 240 volunteers, they provide drivers, companions, toenail cutting, social interaction and a free and confidential information and advice service.
www.ageconcernepsom.org.uk  
Epsom & Ewell Community Fund
Part of the Community Foundation for Surrey, the fund enables and encourages local giving to support local communities to develop and thrive by supporting voluntary effort across all sectors.
www.cfsurrey.org.uk/fund/epsom-ewell-community-fund
Love Me Love My Mind
Love Me Love My Mind is a small charity which aims to promote better understanding of mental health and to support the wellbeing of everyone in the community. They are run entirely by volunteers and funded by grants and donations. They provide a number of support services and runs the popular annual educational festival, Epsom Mental Health Week.
www.lovemelovemymind.org.uk
For more information, please go to www.mayorscharitiesepsom.org.uk
Mayor's attendance at events
The Mayor is always pleased to receive invitations to local events and to meet representatives of local community groups, schools, youth groups and charitable organisations.  If you would like the Mayor to support your organisation by attending your special event or require any other information, please do not hesitate to contact the Mayor's Secretary.
Patron and awards
During the Mayoral year, the Mayor is Honorary Member of:
The Royal Automobile Club
The Epsom Club
Epsom Rotary Club
During the Mayoral year, the Mayor is President or Patron of the following organisations:
Epsom & Ewell Puffins Club
Epsom Common Association
Epsom Age Concern
Epsom & Ewell Phab
Epsom & Ewell Talking Newspapers for the Blind
Epsom & Ewell Citizens Advice Bureau
Conquest Art
Epsom & Ewell Multi Faith Forum
Epsom & Ewell Town Twinning Association - Since 1996, Epsom and Ewell has been twinned with the French town of Chantilly, which lies just north east of Paris. The Town Twinning Association, comprising Councillors and volunteer residents, has been appointed by the borough to develop and run twinning. Over the years it has been highly successful in working with its Chantilly counterparts to help enrich the lives of residents on both sides of the Channel.  https://www.epsomtwinning.com
Further information
Telephone: 01372 732100