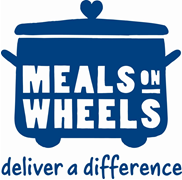 The Meals at Home service delivers a choice of tasty and nutritious meals directly to your door five days a week. We cater for different dietary needs including vegetarians, diabetics, pureed, low fat, low salt, gluten free and cultural requirements such as halal. Just let us know what you need.  
Meals will be delivered hot to your door between 11am and 2pm Monday to Friday or on the week days that you prefer. We also offer a tea service consisting of freshly made sandwiches with either fruit, biscuits or cake. There are no deliveries during the weekend or on bank holidays, instead we arrange to deliver frozen meals so that you can cook them at home. The meals are wrapped in special foil that allow them to be cooked in the microwave as well as the oven.
A sample menu of the meals on offer:
| | | |
| --- | --- | --- |
|  Dinner |  Pudding |  Sandwiches |
|  Shepherds pie |  Apple and raspberry crumble |  Sliced turkey and salad |
|  Steak and mushroom bake  |  Sticky toffee pudding |  Tuna mayonnaise |
|  Chicken and leek hotpot |  Sultana sponge |  Cheese and tomato |
|  Cheesy vegetable bake |  Stewed apple with custard |  Sliced ham and salad |
|  Savory lamb dumplings |  Baked fruit bread pudding |  Egg and cress |
|  Fisherman's pie |  Chocolate chip sponge |  Corned beef and tomato |
|  Pork and root vegetable casserole |  Cherry pie |  Cheese and pickle |
To join the Meals at Home service please complete the attached form, payment for the service is by direct debit.
Shopping service
If you would like to join the shopping service please also complete the Meals at Home application form as there is a minimum meals on wheels order and delivery of one dinner and pudding or two tea services on the day that you receive your shopping.
Keysafes
There may be a need for you to provide people who come to your house on a regular basis with secure access to your home. These people may include family members, carers, home help, nurses, and community services. Having a keysafe fitted will mean that you do not have to give your keys to anyone. It is also handy if you accidently lock yourself out. A keysafe is a small metal constructed box with a coded push button keypad which is secured to the brickwork outside your property in a discreet place. The keysafe would contain your spare keys to your property. You would only give the keysafe code to visitors that you trust. Your trusted visitors would use the keysafe to access your property and put the keys back in the keysafe box after use. You can purchase or rent the keysafe from us and we can install this for you as well. 
 

    

  Size: 10.5cms x 7cms
To speak to someone about Meals at Home, Shopping service or keysafes please contact us on 01372 732 000 or email on contactus@epsom-ewell.gov.uk
Back to Community and Wellbeing Services