If you operate any form of business, whatever its size, you have a legal responsibility under the Environmental Protection Act (1990) to safely contain and legally dispose of any waste produced from your business.
Our services
We are a licensed Waste Carrier. We offer a variety of services at competitive rates to help you recycle more, reduce your costs and do your bit for the environment. We can provide a range of containers in various types and sizes such as: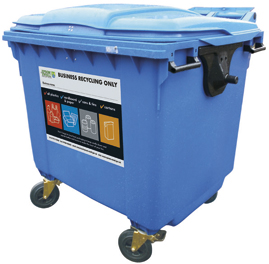 Mixed recycling - paper, card, cans, cartons and plastics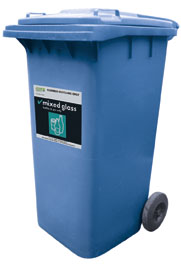 Glass bottles and jars recycling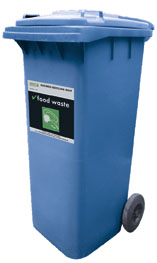 Food waste recycling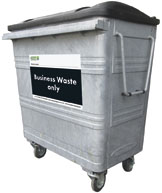 Refuse
For a full description of our business recycling and refuse services, including which materials can be included in each bin, please download our business recycling and waste brochure.
Bin sizes
To give you an idea of the different bins available and the amount of space you may require, here is a guide to our bins' approximate sizes and capacities: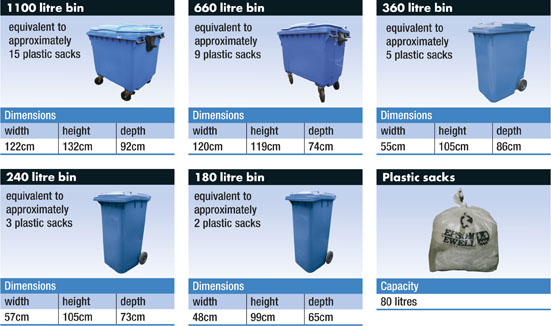 Contact us
For further help and advice, to obtain a quote or to place an order please contact us.
Further information